I received a complimentary Michael Kors GOLD perfume to try out and see how I like it last week.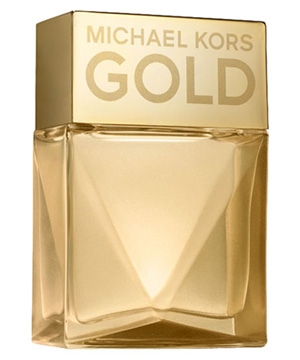 When first sprayed on, it is quite strong smelling.
Like, "Don't-get-in-the-car-right-after-applying-or -you-will-asphyxiate-your-family" strong.
After say, 15 minutes, it begins to die down and settles into a great all-day wearable fragrance. It is a heavier perfume scent, and I have to say I'm more inclined to wear it at night for that reason, however one spray in the morning will definitely bring you through the day.
Gold by Michael Kors is a Floral Woody Musk fragrance for women. This is a relatively new fragrance. Gold was launched in 2011. Top notes are freesia, violet and magnolia; middle notes are african orange flower, tuberose and peony; base notes are amber, woodsy notes and musk.
Because of my love for freesia anything, this is a hit for me. The hubbs likes it too, but only after 1/2 hour or so after application!
~Bridget